Donald Andrew Irwin, Sr.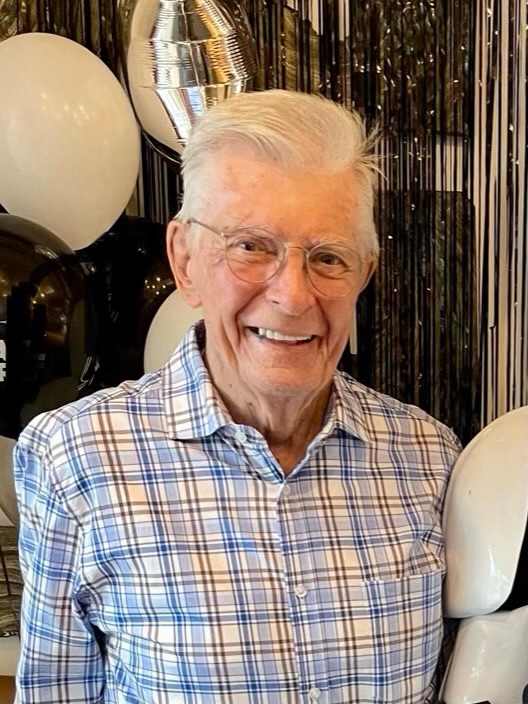 Donald Andrew Irwin, Sr., passed away peacefully on Tuesday, January 17, 2023 surrounded by his wife and two daughters, Heather and Meghan.
Don was born on January 15, 1931 in McKeeseport, PA. He had just celebrated his 92nd birthday.
Moving to Dalton in 1981, Don made his mark on the Carpet Industry. He was a pioneer in the urethane and carpet industry. He worked up until two days of his passing. His livelihood was and always has been his passion and zest for life. During his long, extensive career, he was instrumental in bringing new technologies and developments to the urethane and carpet industry.
Don never had a harsh word to say about anyone. His motto was, "turn the other cheek."
Don was preceded in death by his parents, Donald Andrew Irwin and Anna Dobransky Irwin and his two daughters, Cynthia Irwin and Diana Irwin.
Don is survived by his wife of 42 years, Caroljean and their two daughters, Heather Irwin Henson (Matt) and Meghan Elizabeth Irwin.
Don is also survived by four children from his previous marriage, Donald A. Irwin, Jr., Sandy Dowling, John Irwin and Mark Irwin.
Prior to his passing he lived with his and Caroljean's two grandchildren, Belle and Davis, who were his constant companions.
He is also survived by 5 other grandchildren, 6 great grandchildren and one great, great grandchild.
Don had a strong faith in God and is now shining down upon his family and friends.
A Celebration of Life ceremony will be held in February. Date and location to be announced on social media.
One of Don's favorite charities was St. Jude Children's Research Hospital. If you are so inclined, a donation made in memory of Don is greatly appreciated.
"This world could use a lot more Dons"!
Memories Timeline
Guestbook
---